6 min read
Planning For The Future: How To Make Your Wishes Known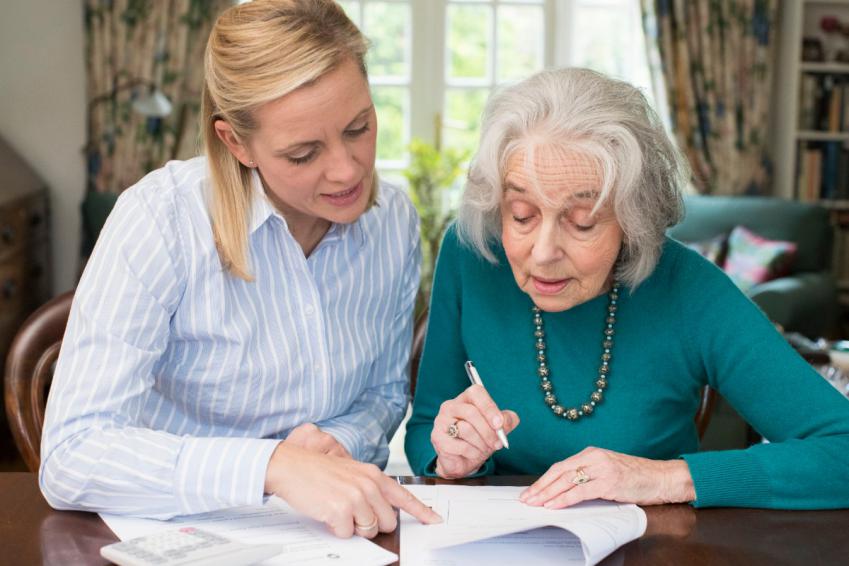 Establishing a will can be a daunting task. Nobody wants to think about what will happen to their loved ones after they have passed. In addition to your own fears about the future, the thought of having your family fight over your estate can cause a major headache and anxiety. Not to mention relying on a member of your family to properly explain your wishes after you have passed can be stressful.

So, how do you avoid these emotions or obstacles and focus on creating memorable experiences with loved ones before your final days? Establish a living will, like the Five Wishes document. Our team has included this resource at the end of this blog. By the end of this blog, you should be able to feel more confident about the legacy you leave behind and well-being of your loved ones after your time has passed.

Why do I have to start planning now? I trust my family – they can handle it.
According to a study conducted by The Conversation, 68% of citizens in the United States do not have a will in place. If a will is not established before the time of death, the belongings and estate are handed over to the state. The state then follows the rules of intestate to redistribute the belongings. Putting your fate in the hands of a stranger makes it more likely that your - true wishes are misconstrued or not followed correctly.

If you are hesitant to establish a will because you are unsure of how to lay out your estate, take peace in knowing that it can always be updated or amended later. A common misconception about wills is that they cannot be changed. However, according to The Balance, "you can amend, modify, update, or even completely revoke your last will at any time—provided you're mentally competent" (thebalance.com).

You may be reading this blog, and not be worried about intestacy (or, dying without a will in place), but studies have shown that the number one cause for sibling rivalry at the time of death is inheritance. With emotions running high, the last thing anybody wants is tension during a time of mourning.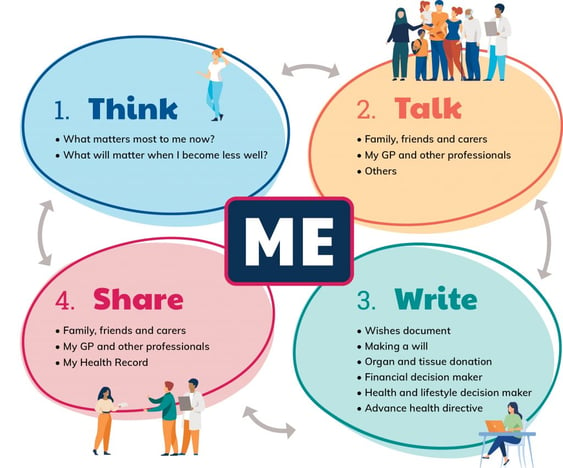 Image from "Advance Care Planning" - Palliative Care Western Australia
What kind of documents do I need?
There are several different documents you can use to ensure that your final wishes are honored, and like most things there are benefits to each form. If you have talked to relatives, or neighbors, about certain major life events, the term "will" has most likely come up in conversation. A last will and testament is a legal document that outlines what to do with possessions after a person has passed, as well as other things like custody of dependents or management of financial interests (Investopedia.com). One downside to a last will and testament is that it only goes into effect after an individual has passed away. The other con is that establishing this document can be expensive since lawyers will need to be involved.
Compared to a last will and testament, a living will acts as an advanced directive document, such as the Five Wishes booklet. A living will is a beneficial document that outlines your desires even before you near the end-of-life process. Another positive thing about this document is that it removes the legal jargon and uses common language. The wishes outlined in the Five Wishes you can find the following solutions:
Establishing the person you want to act as you Health Care Agent

Determining the medical care you do, or do not want.

Communicating what level of comfort you need and what services you would like to receive.

Sharing how you want people to treat you during the end of life process.

Writing out what you want your loved ones to know the most.
The Five Wishes booklet is to be a living will that meets the legal requirements in at least 44 out of 50 states. The Five Wishes website states that this document is "unique among all other living will and healthcare agent forms because it speaks to all of a person's needs: medical, personal, emotional and spiritual. Five Wishes also helps to guide and structure discussions with your family and physician, making conversations easier".
The Five Wishes pamphlet also allows older adults to assign somebody as their health care agent. A health care agent is anybody over the age of 18 that is responsible for delegating how your estate and wishes are handled in the pamphlet. While it is recommended that you choose somebody that can be unbiased, you want to make sure this person is also somebody you can trust and will follow your wishes as written in the booklet.
Image from "Understanding Advance Care Planning" - Landmark

Ready to start your living will?
Gulfside provides free copies of the Five Wishes booklet to the community. Request yours online to receive a copy in the mail. Gulfside's team is also available to do group presentations about living wills and The Five Wishes for your club, organization or business.

Gulfside Healthcare Services has numerous chaplains, social workers, nurses, and volunteers that are here to help you during the end-of-life process. The care team will work with you, and your family, to ensure that your wishes are heard and become a reality. Gulfside is also here to help care for your family and be your advocate so you can receive quality care.
To learn more about Gulfside's services, visit www.Gulfside.org.