7 min read
Meet the team blog: Leslie Ortiz, Home Health Business Operations Manager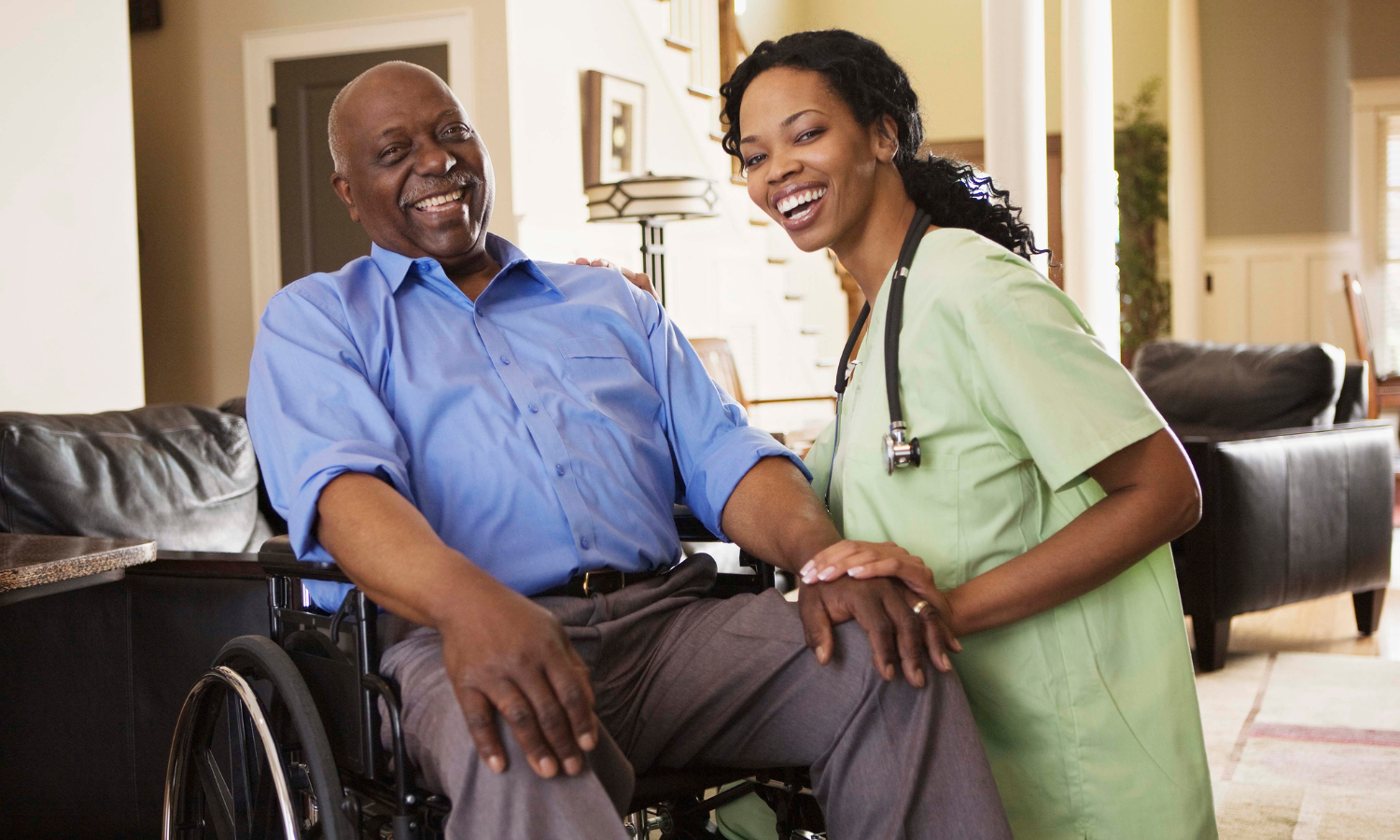 The key to any company's success is for its employees to work together seamlessly and have successful interdepartmental communications. A great way for that flow of conversation to begin is to get to know significant figures in our Gulfside community. Each month, a different employee that has made a big difference at Gulfside will be chosen to be interviewed and featured in this blog. This month, we are happy to introduce Gulfside's Manager of Home Health Business Operations, Leslie Ortiz.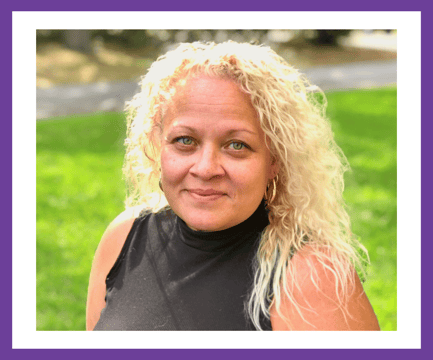 Time at Gulfside:

18 years

Favorite TV show:

Everybody Loves Raymond

Favorite Restaurant:

Chilis or Wendy's

Favorite Color:

Purple

Hobbies:

Member of the Aquatic Club of Pasco County

Favorite Memory at Gulfside:

She has two—"Back in the early 2000s, every Friday, Linda our CEO would play music and we'd all do a conga line around the office and sing. Great times! My second most favorite memory was when we had a beautiful receptionist, Laurette, who also had a thick New York accent as I did. I'll never forget the day where she went on the PA system in the office and said, 'Leslie line one, it's ya muthah.' The entire building roared with laughter."
Throughout a person's career, there are bound to be changes and evolution. It's common for individuals to start out in one field and eventually transition into a different one, or to move up the ladder within their current industry. Factors such as personal interests, skill development, and market demand all play a role in shaping one's career trajectory. Ultimately, a person's career path is unique and can involve a variety of twists and turns as they grow and develop professionally. Here Leslie shares how her career path evolved to become what it is today.
"In 2005, I relocated to Florida and was looking for a medical assistant job. Although Gulfside did not employ medical assistants, they were kind enough to review my resume and offer me a Medical Records position as I had experience in that area.
Since her start at Gulfside in 2005, Leslie has held multiple positions as she grew professionally in the company, leading to her current position today. I had other skills and was quickly promoted to an administrative position in the nursing department then on to a few management positions to include Compliance, Medical Services, Palliative Care, and now Home Health Business Operations. My goal was to become a nurse someday as I always had the desire to help people receive the care they needed. I quickly learned that I can help patients just as much from behind a desk."
The Glue of the department
Getting insights into someone's job position can be incredibly interesting as it provides a glimpse into their daily routine, responsibilities, and challenges. It can help us understand what motivates them, what skills and knowledge they have developed, and what they have achieved in their career. Leslie also touched base with us about her key responsibilities as the Home Health Business Operations Manager. She was asked about her day-to-day duties and how she sees herself in the department.
"I like to say I am the glue that keeps our department together, Ha! To name a few responsibilities: I run several reports to ensure business operations are running smoothly, develop process improvements when the opportunity arises, coordinate patient staffing, perform several reviews and follow up with staff, heavy internal and external customer service, and I ensure effective communication between our department and others (i.e. Admission Dept.) I strive to support positive outcomes for our patients."
Every department needs to have staff members who display certain qualities that'll make their responsibilities successful. Leslie talks about the qualities she deems are an integral part of her success within the Home Health department of Gulfside.
"Teamwork and communication... Team cohesion and open communication are key to running a successful business unit. Our Home Health Department has an awesome, strong team who supports each other which contributes to quality patient care."
No matter how good a job is, there are always challenges that come with it. These challenges can range from difficult tasks and projects to interpersonal conflicts with colleagues or superiors. It's important to recognize that these challenges are a normal part of any job and that they can provide opportunities for growth and development. Leslie mentioned some of the struggles she faces on a daily basis.
"Time, I always feel there's not enough time in the day! Ha! Especially in health care. There's always something that needs to be done either administratively or clinically. Never a dull moment for sure."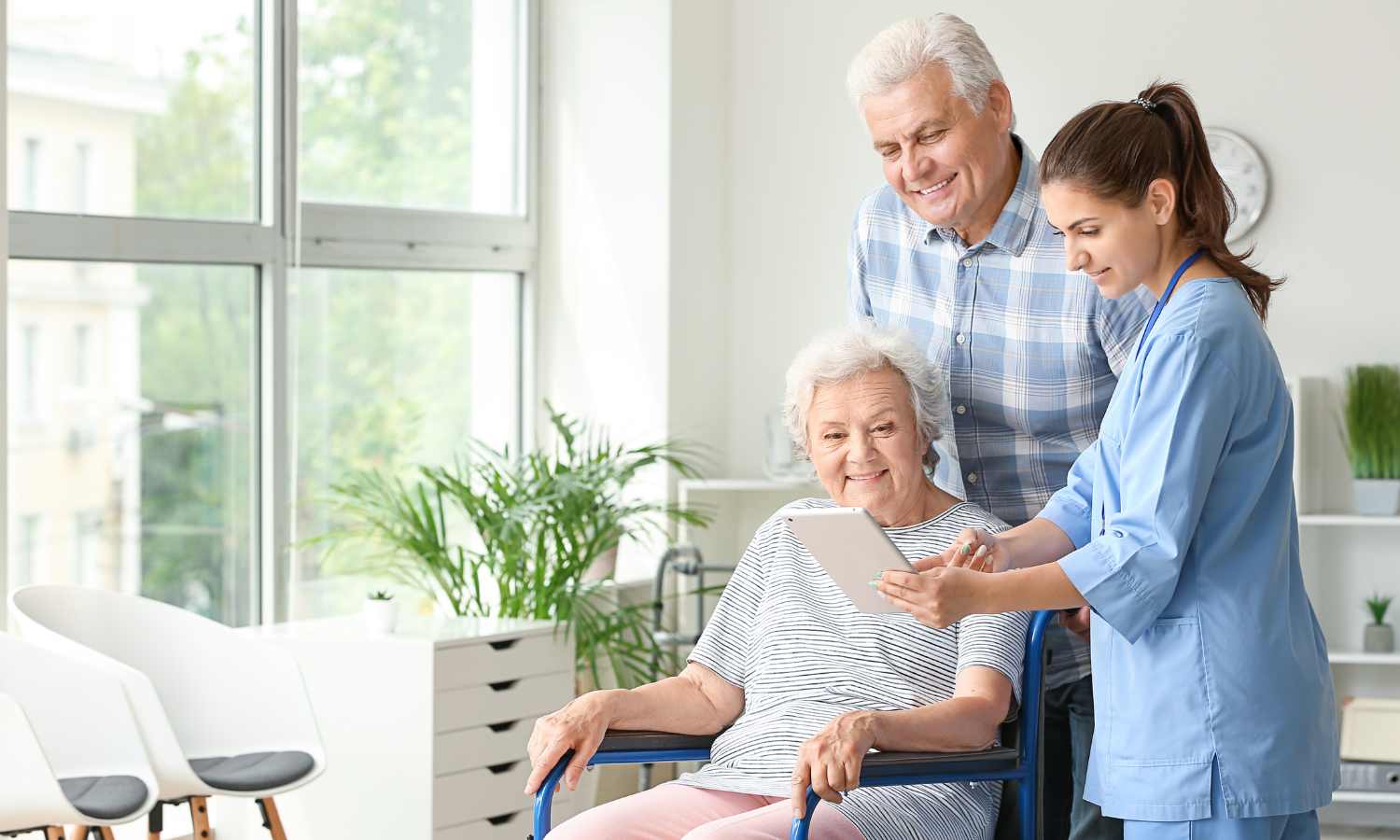 Making a difference for patients
With every good leader comes a great team. Every manager has their own unique approach to managing and leading their staff. This includes how they delegate tasks, communicate with their team members, provide feedback, and handle conflicts. Some managers may be more hands-on and involved in their team's daily activities, while others may take a more hands-off approach and delegate more responsibilities to their staff. It's important for managers to find a management style that works best for them and their team, while also being open to adapting and adjusting their approach as needed. Leslie explains how her strategies lead to successful results in her department.
"The biggest thing that I do when I'm working with or training someone, is teach them why things need to be done in a certain way. In my experience with staff, and people in general, it is easier to accomplish tasks and goals when they have an understanding of why they asked to do things in a certain way. I strive to ensure my team understands the "why" as I believe it lends to buy in and favorable performance and outcomes."
A job can have rewarding qualities if it provides personal satisfaction, a sense of accomplishment, opportunities for growth and development, a supportive work environment, and fair compensation. Leslie shares the qualities of her position that she finds most rewarding.
"I know in my heart that although my work here at Gulfside has been administrative I am making a difference in the life of patients in need on a daily basis by supporting our clinical team in providing quality care resulting in positive outcome for our patients."
Lessons learned from Gulfside
Lastly, Leslie shared some of the biggest lessons she's learned during her admirable time at Gulfside.
"I've learned many lessons during my years at Gulfside. One of the biggest is patient care comes first. I believe if you treat your staff well, it will shine through patient care. I'm also a firm believer in that saying 'treat people how you want to be treated' so I think that's huge when you have staff. Treat them how you want to be treated. Include them. Get their opinion. Ask them if there's anything wrong and try to make it better. I think that's the biggest thing that I've learned. I'm still here after 18 years because I am treated well and recognized for my loyalty and work ethic.
"Gulfside's leaders Linda and Kathy have always been caring, supportive and continue to lead by example. I have learned A LOT from them. They encouraged me to get my degree! So, I got my associate degree in healthcare management, then continued on and obtained my bachelor degree in Business. I've been in management a long time. And honestly in my heart, I see myself retiring from Gulfside. I've made it my career and it's simply because I've been treated well and feel like am "seen" which is huge for me. Everyone wants to be seen and recognized for their continued effort in supporting organizational goals."
For more information about Gulfside's Home Health service line, visit www.Gulfside.org/home-health or call 800-561-4883.